23
Wieslaw Barszczak, untitled, 2011
Estimations: 316 - 526 EUR

bromine/paper, photogram consisting of 2 photographs, 40x108cm, frame+glass

signature, 1/1
Estimations
316 - 526 EUR
Hammer price without Byuer's Premium
421 EUR
Views: 60 | Favourites: 0
Bid increments
1
>
100
2 000
>
200
5 000
>
500
10 000
>
1 000
∞
Terms and Conditions
1. Aukcję prowadzą 1 lub 2 osoby upoważnione do tego działania przez organizatora.

2. Przedmioty wystawione na aukcji posiadają cenę wywoławczą określoną przez organizatora.
3. Uczestnikiem aukcji może być każda pełnoletnia osoba fizyczna, posiadająca pełną zdolność do czynności prawnych, jak również osoba prawna lub jednostka organizacyjna nie posiadająca osobowości prawnej.
4. Uczestnicy aukcji (na sali aukcyjnej) swoją decyzję podwyższenia stawki i chęci dokonania zakupu zgłaszają poprzez podniesienie ręki.
5. Nabywcą staje się osoba oferująca najwyższą cenę. Zakończenie licytacji następuje w momencie trzykrotnego potwierdzenia kwoty przez osobę prowadzącą.
6. Składane oferty kupna przedmiotu aukcji są wiążące w skutkach prawnych i nie mogą być przez uczestniczących wycofane.
7. Licytować można:
- online za pośrednictwem serwisu OneBid
- osobiście na sali aukcyjnej;
- telefonicznie: aby licytować przez telefon należy wysłać mailowo zgłoszenie, najpóźniej 24 godziny przed aukcją, na adres
[email protected]
z kopią na adres
[email protected]
Przed aukcją organizator skontaktuje się aby omówić szczegóły.*
- zlecając licytację z limitem: aby licytować obiekt z oferty aukcyjnej wystarczy określić maksymalną sumę jaką licytujący chce za niego zapłacić. Należy zlecić tę usługę drogą mailową na adres
[email protected]
z kopią na adres
[email protected]
podając nr pracy, maksymalną kwotę, dane licytującego wraz z nr telefonu. Zlecenie takiej usługi powinno nastąpić najpóźniej 24 godziny przed aukcją.*
8. Wysokość zlecanych limitów oraz nazwiska osób biorących udział w licytacji telefonicznej oraz zlecających licytację z limitem są informacjami poufnymi. W imieniu tych osób w licytacji będzie uczestniczył upoważniony przedstawiciel.
9. Po otrzymaniu dowodu wpłaty, zakupione pozycje zostają wysłane pocztą/kurierem (na koszt adresata). Możliwy jest również odbiór osobisty.
10. W przypadku, gdy zakończenie licytacji wywołuje wątpliwości, osoba prowadząca ma prawo rozstrzygnąć spór lub ponownie przeprowadzić licytację.
11. Nabywca zobowiązany jest wykupić przedmiot aukcji w ciągu 7 dni po zakończeniu aukcji.
12. Nabywca płaci gotówką lub przelewem na konto:
Fundacja Promocji Zdrowia i Sztuki ARTSANTE
mBank
39 1140 2004 0000 3102 7872 8045
Ul. Klonowa 11 lok.54
91-036 Łódź
tytułem: darowizna na rzecz Oliwiera Bajur, nr pracy, (w przypadku licytacji poprzez onebid.pl - prosimy o podanie nr Klienta).
13. Prawo własności zakupionego przedmiotu aukcji przechodzi na kupującego w momencie dokonania całej wpłaty.
14. Dochód z aukcji zostanie przeznaczony na leczenie i rehabilitację podopiecznego Fundacji Promocji Zdrowia i Sztuki ARTSANTE – Oliwiera Bajura.
15. Poprzez przystąpienie do Aukcji, uczestnik biorący udział w licytacji akceptuje postanowienia niniejszego Regulaminu oraz wyraża zgodę na przetwarzanie jego danych osobowych w zakresie niezbędnym do prawidłowej realizacji wszelkich czynności związanych z licytacją i jej zakończeniem.
* Organizator nie ponosi odpowiedzialności za właściwą realizację zleceń, które napłynęły po terminie.
About the Auction
Fundacja Promocji Zdrowia i Sztuki ARTSANTE jest młodą rozwijającą się organizacją założoną z pasji do sztuki i chęci pomocy osobom niepełnosprawnym oraz wykluczonym społecznie. Powołana została w 2019 roku. Wspieramy i promujemy Artystów oraz jakże ważny rozwój kultury i sztuki. Pokazujemy również, że osoby niepełnosprawne mogą być wspaniałymi twórcami sztuki. Promujemy młode talenty.
A wszystko z jednego bardzo ważnego powodu: Sztuką jest pomagać... obcując ze sztuką pomagasz żyć...

"Artyści dla Olinka" to projekt który powstał 10 lat temu. W lutym 2013 powstała pierwsza wystawa, do której zaprosiłam artystów fotografików i plastyków. Druga część projektu to aukcja, trzecia - Kalendarz z pracami przekazanymi przez artystów w danej edycji. W 2015 roku po raz pierwszy powstał album podsumowujący trzy edycje projektu. Celem tego przedsięwzięcia jest pozyskanie funduszy na finansowanie turnusów rehabilitacyjnych, które niezbędne są dla rozwoju Oliwiera. "Artyści dla Olinka" to przedsięwzięcie, którego celem jest również promocja artystów, którzy przekazują swoje prace na rzecz projektu dzięki, któremu Oliwier ma szansę żyć jak inne dzieci. Z ciągłą determinację walczę o los swojego synka i promuję artystów.

Zapraszam serdecznie
Gosia - mama Olinka

---
Farina Bianco, al. Marszałka Józefa Piłsudskiego 14, Łódź
Ten szczególny wieczór rozpocznie się o godz. 17.00, a samą aukcję poprzedzi koncert zespołu HEIMA.
Licytacja rozpocznie się o godz. 19.00. Organizator zastrzega sobie prawo opóźnienia do 15 minut.
About the Seller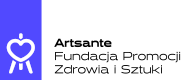 Contact
Fundacja Promocji Zdrowia i Sztuki ARTSANTE
ul. Klonowa 11 / 54
91-036 Łódź